PUSH-TO-TALK NETWORK VEHICLE RADIO COVERAGE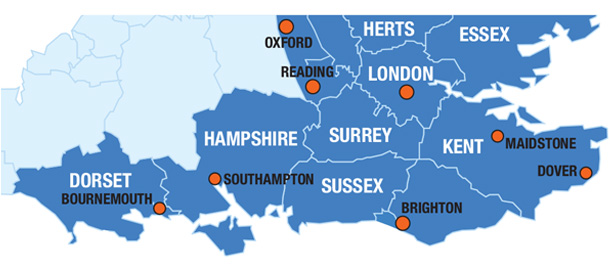 The Push-To-Talk Network provides reliable radio coverage across, London, Kent, Sussex, Surrey, Hampshire, Wiltshire, Thames Valley, Essex, Hertfordshire, Buckinghamshire and the Isle of Wight.

Our Network provides strong signal strengths across these areas to ensure you always have crystal clear communication no matter where you travel.

Customers that require longer distance communications than detailed here can contact us, we are flexible and can tailor our network for your exact requirements.